All Are Welcome
---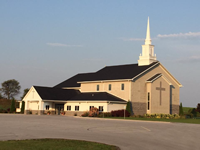 MISSION STATEMENT:
We are a caring community of Christians living our faith through worship, fellowship, study and service to others.
Upcoming Events

Mission Fest – Sunday, October 8th
· Mark your calendars for Sunday, October 8th as we celebrate Mission Fest. This year's outreach activities will include:
1. Assembling Period Packs
2. Making sandwiches for Mission House
3. Highway clean-up
4. Playing BINGO at an assisted living facility

Lunch will be provided for everyone participating.
Gathering for worship in our sanctuary has resumed. Parking lot worship as well as viewing Sunday services from the comfort of your home through Facebook live stream http://www.facebook.com/bucckiel/ or Bethlehem's website.
---
You can subscribe to Bethlehem's weekly "Blurb" email by messaging randynmel5@gmail.com and asking to be added to the email list.