All Are Welcome
---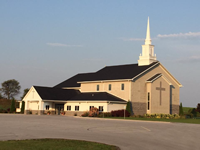 MISSION STATEMENT:
We are a caring community of Christians living our faith through worship, fellowship, study and service to others.
Upcoming Events

---
Gathering for worship in our sanctuary will resume Sunday, May 30th at 9:30 am. Parking lot worship as well as viewing Sunday services from the comfort of your home through Facebook live stream http://www.facebook.com/bucckiel/ or Bethlehem's website.
Bethlehem Safe Indoor Worship Guidelines
• Everyone 5 years and older will wear a mask (even if you are fully vaccinated)
• Remain 6 feet apart from members outside of your family
• Ushers will guide you to your seat
• The congregation will refrain from singing (Humming is permitted)
• An offering plate will be available in a central location
• For those who wish to congregate, you are asked to do so outside
Please stay home if you or a member of your family is not feeling well
---
Please fill in your email address below and click the Sign Up button to start receiving the Bethlehem Blurb electronically.