All Are Welcome
---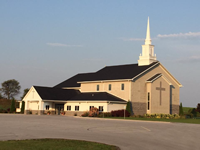 MISSION STATEMENT:
We are a caring community of Christians living our faith through worship, fellowship, study and service to others.
Upcoming Events

---
February 17 - Friendship Sunday invite a freind to join you for church! There will be a potluck after worship. Bring a friend and a dish to pass.
February 24 - Young at Heart - Board Games @ Johnston/Schuler's after church
2019 news! Mission trip scheduled to Henderson Settlement in KY. July 14 to 20. $50 non-refundable commitment is needed.

Youth Group meetings will be held every 2nd Sunday of the month.
We are still looking for choir members; please join us on Wednesdays at 6:30 p.m.
---
Please fill in your email address below and click the Sign Up button to start receiving the Bethlehem Blurb electronically.