All Are Welcome
---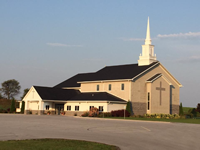 MISSION STATEMENT:
We are a caring community of Christians living our faith through worship, fellowship, study and service to others.
Upcoming Events

---
October 14 - CROP WALK

We are looking for volunteers to hold coffee hour after church. If you are interested, please see Rev Becky or Pastor Randy.
Youth Group meetings will be held every 2nd Sunday of the month.
We are still looking for choir members; please join us on Wednesdays at 6:30 p.m.
---
Please fill in your email address below and click the Sign Up button to start receiving the Bethlehem Blurb electronically.